Capsicum
Spiced Tequila.
it doesn't get hotter than this!
| | | |
| --- | --- | --- |
| project type | skills used | key words |
| Personal Project | Packaging Design / Branding | Alcohol Packaging / Chilli |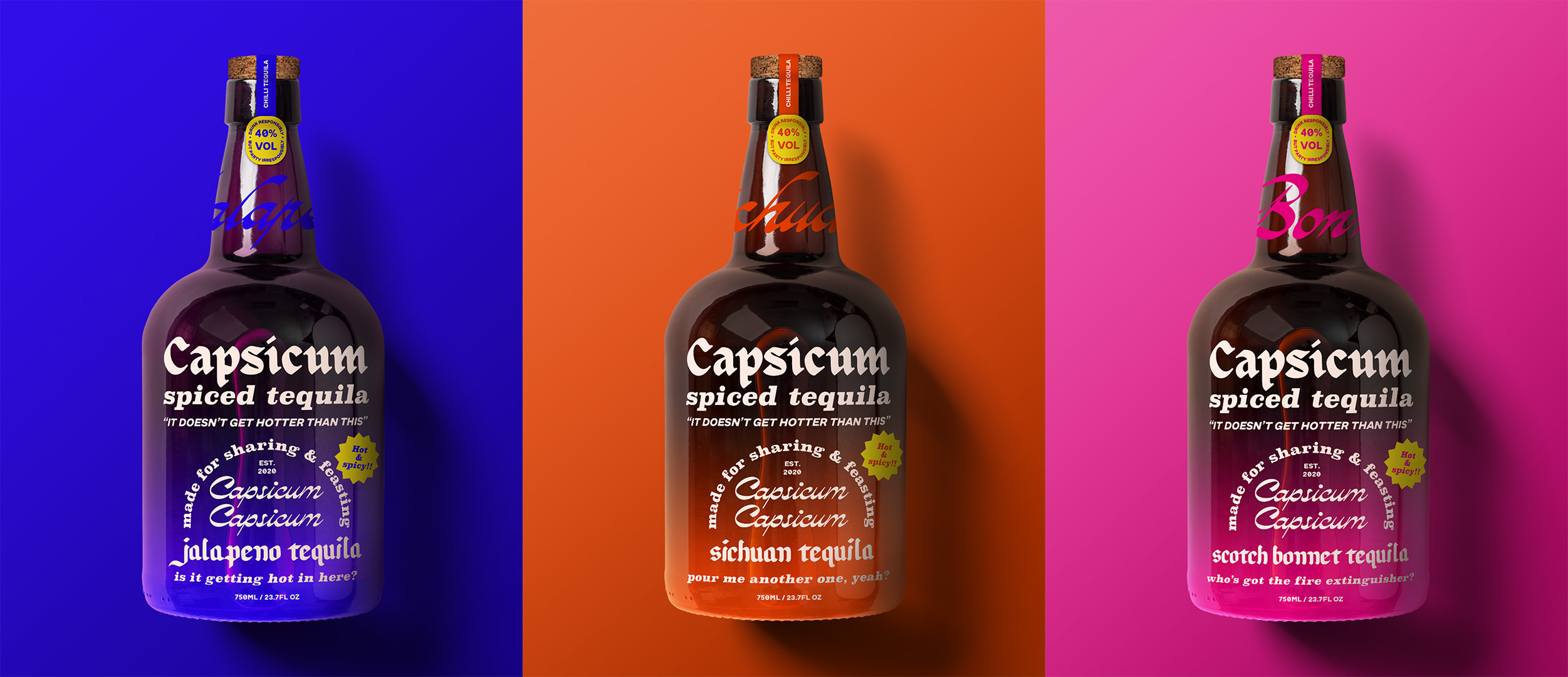 The three launch flavours; jalapeño, sichuan and scotch bonnet pepper.
bottoms up!
one
I love chilli and I love tequila. Here's my pitch: why don't we combine them? Capiscum Spiced Tequila is a range of flavoured tequilas, each spiced with a different blend of chillies. Drinking is at its best when it's combined with great food and greater company. Capsicum encourages both. It's a drink designed for sharing, experimenting with and cooking with.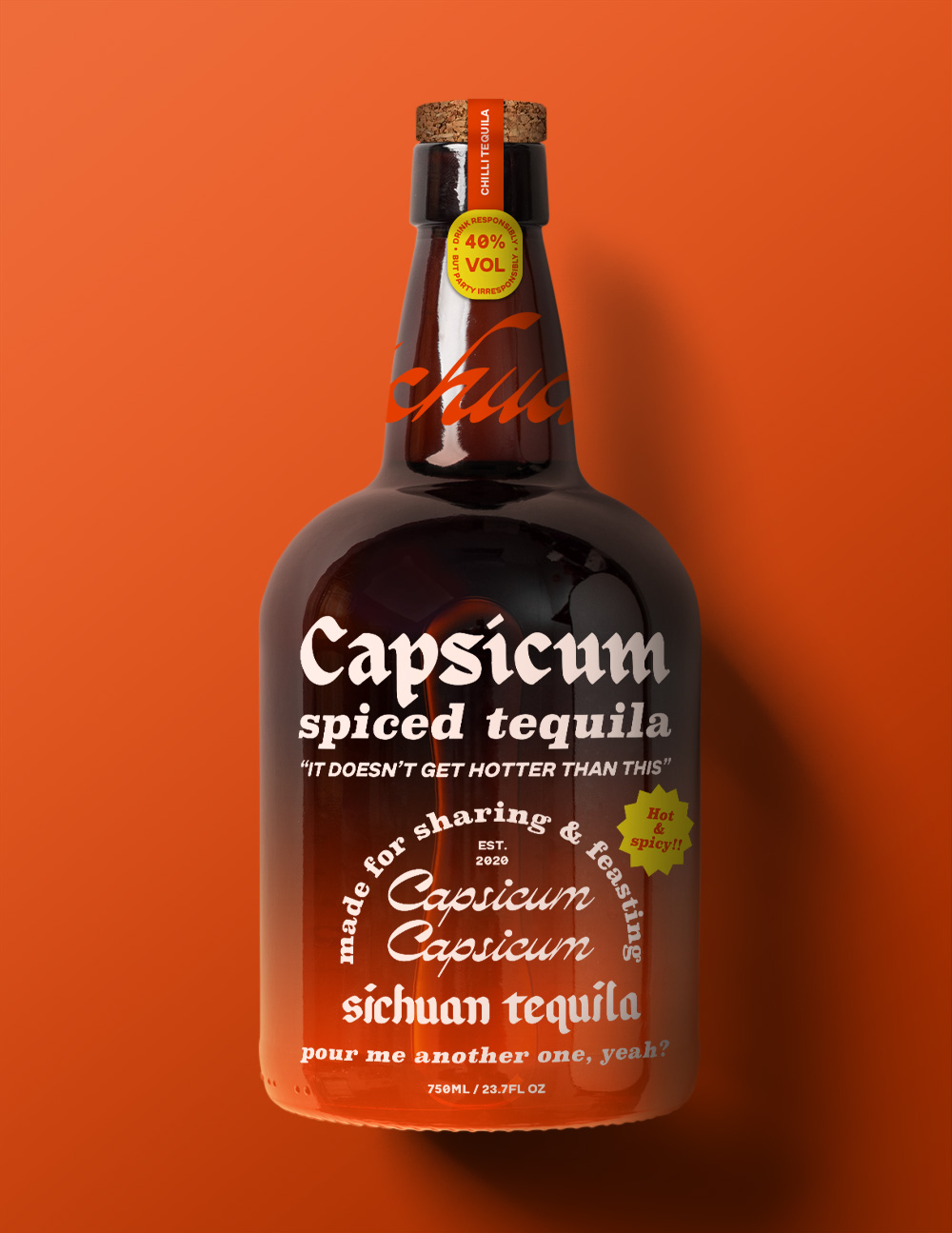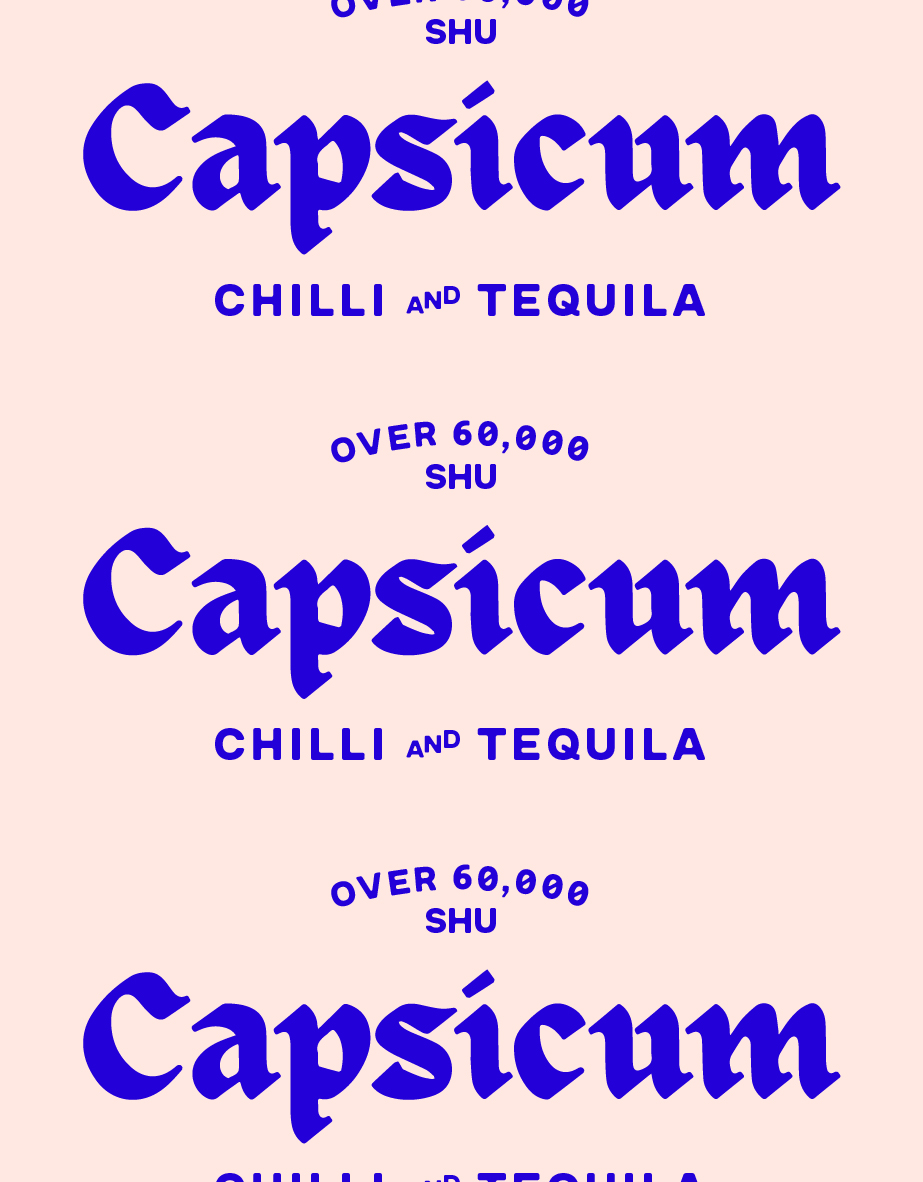 Is it getting
hot in here?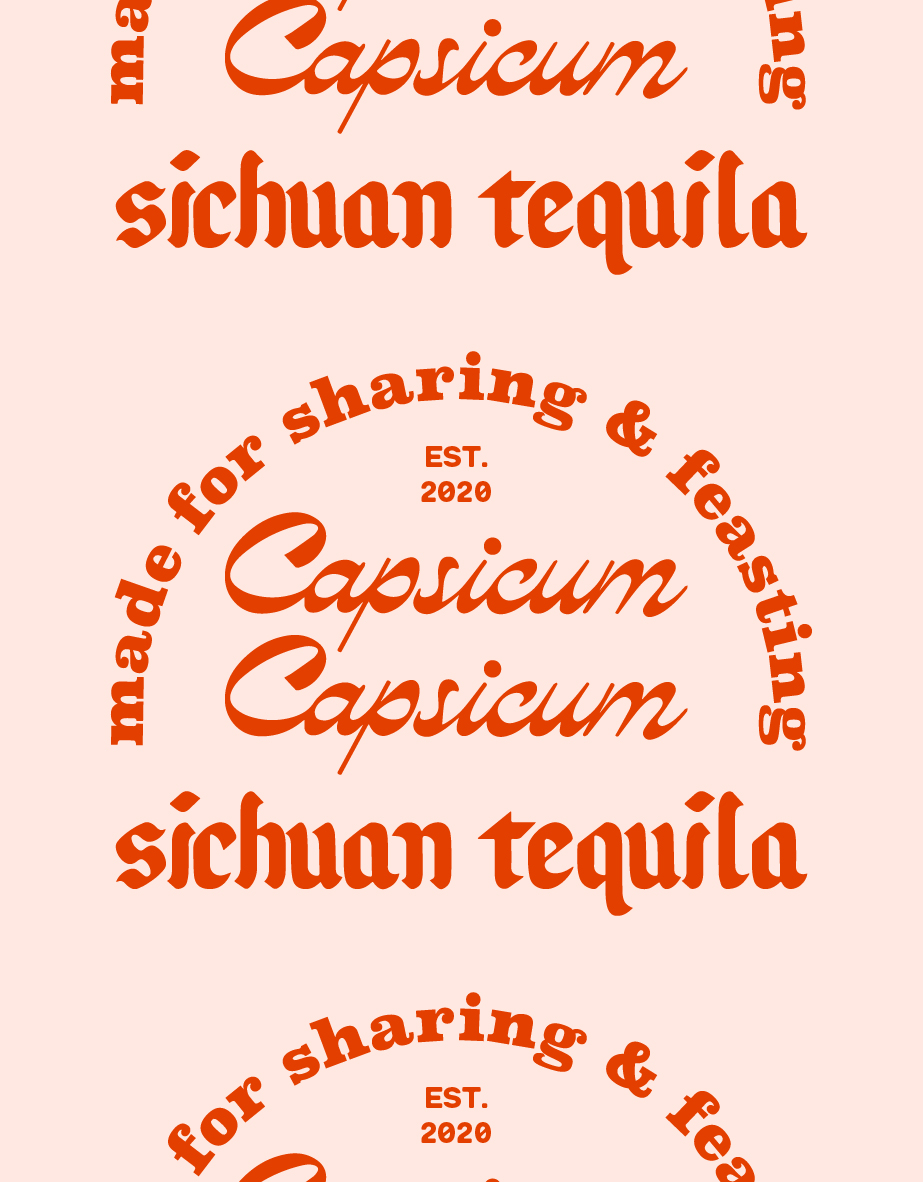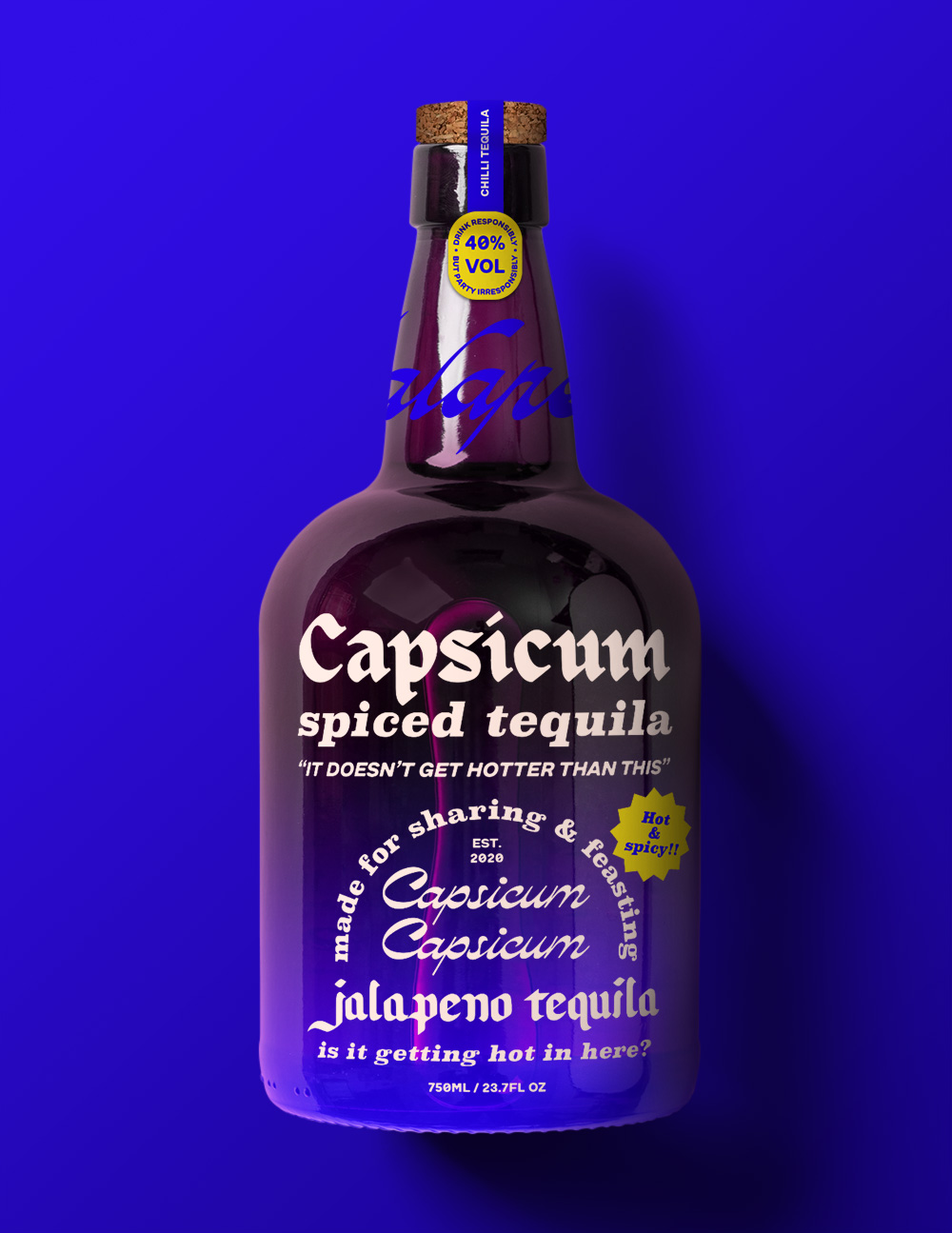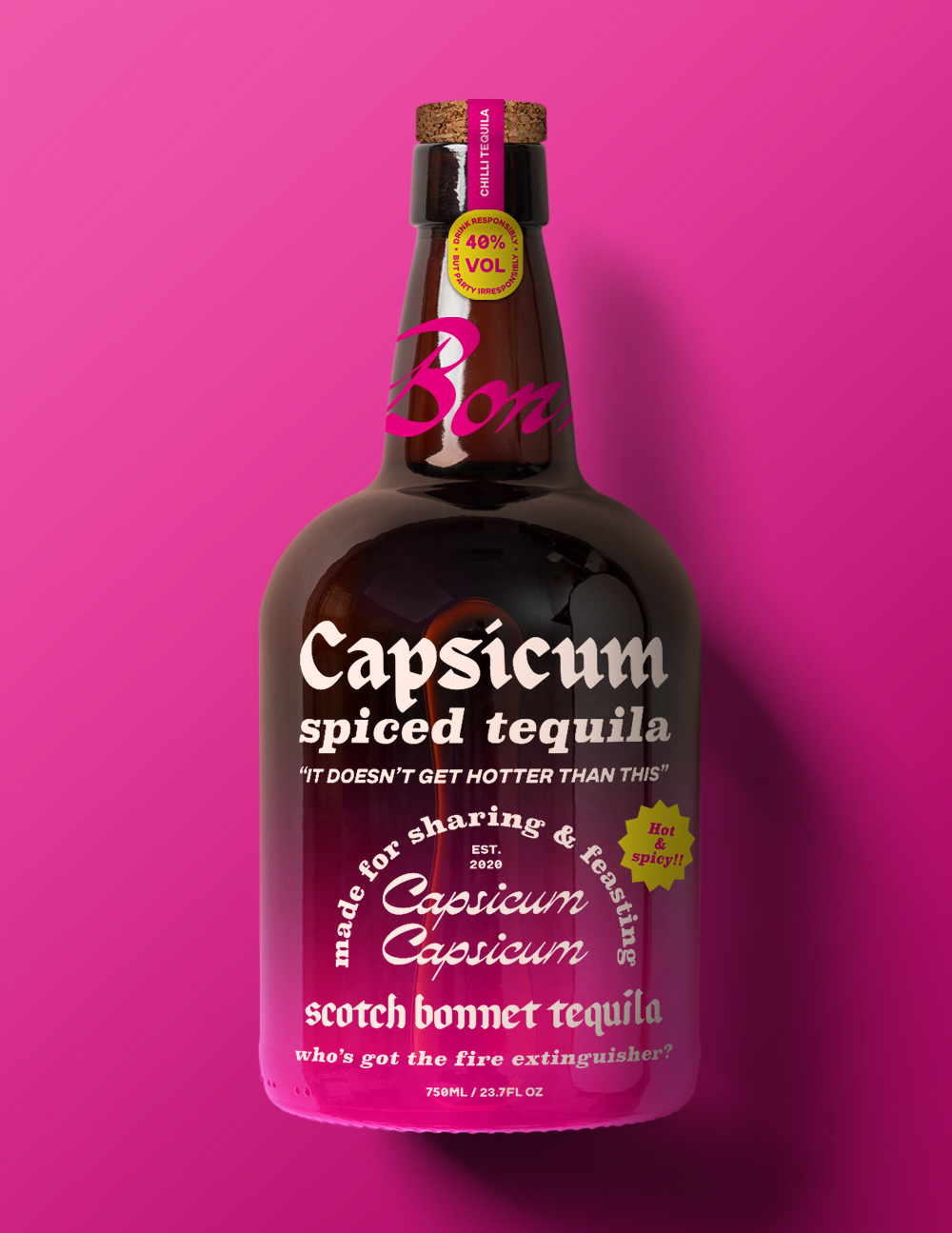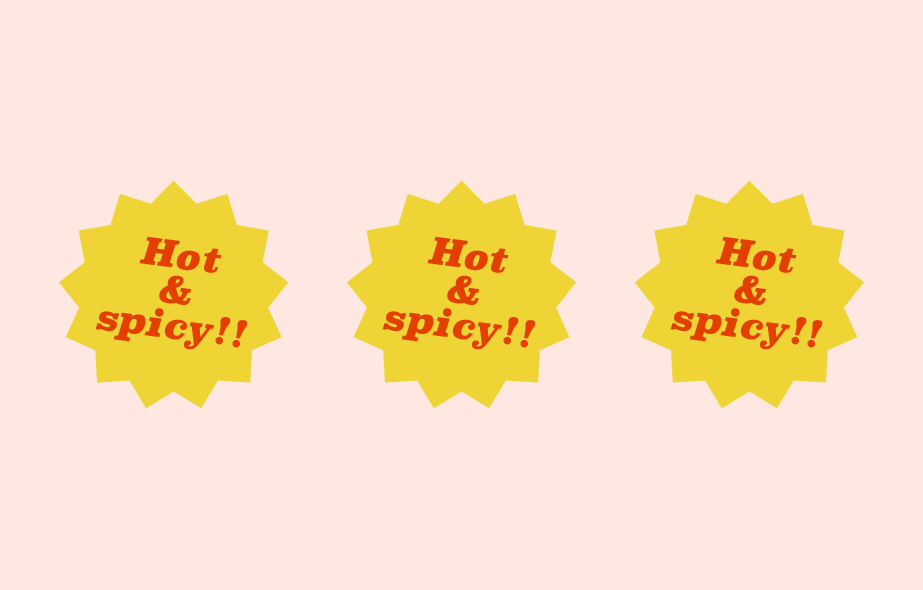 Thanks for taking a look at this project!