The Page Turn
Creating an online space for book lovers.
| | | |
| --- | --- | --- |
| project type | skills used | languages used |
| Personal Project | Web Development, Web Design | HTML, CSS |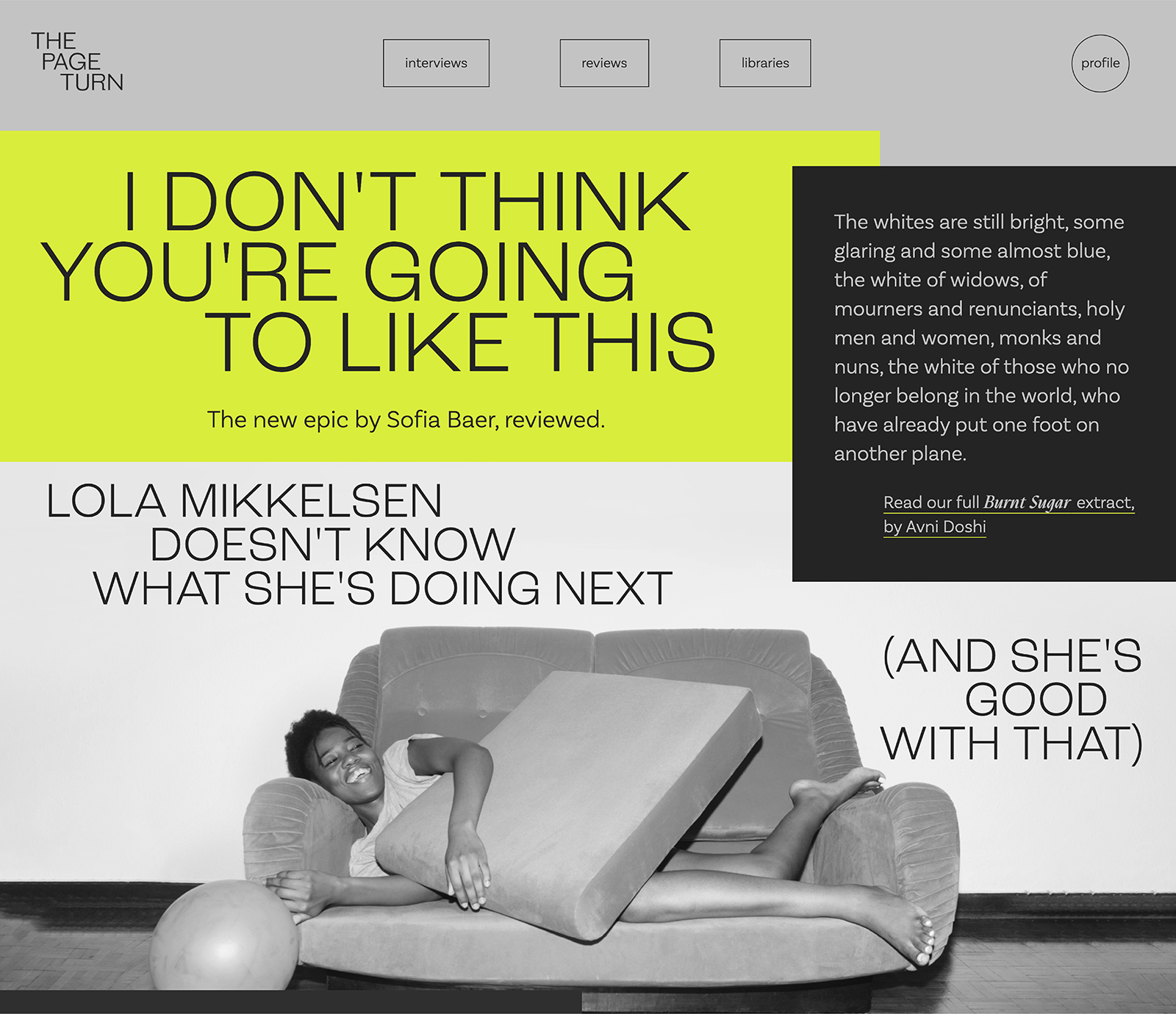 The homepage welcomes the user with essays, extracts and interviews with authors.
Elements overlap and then move out of the way of content on hover.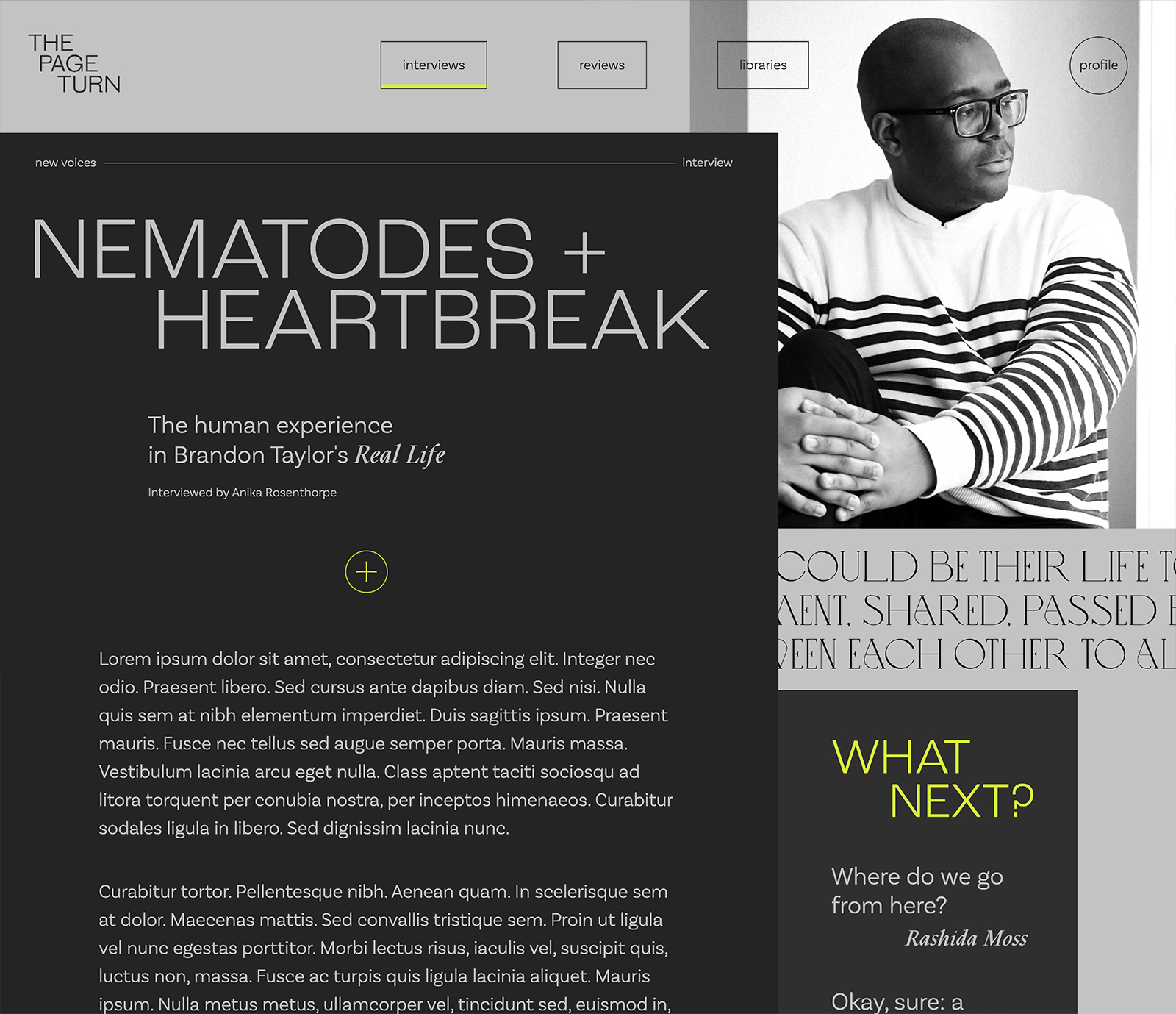 Interviews and essays are laid out to be both easily legible and visually interesting.
What's your
favourite book?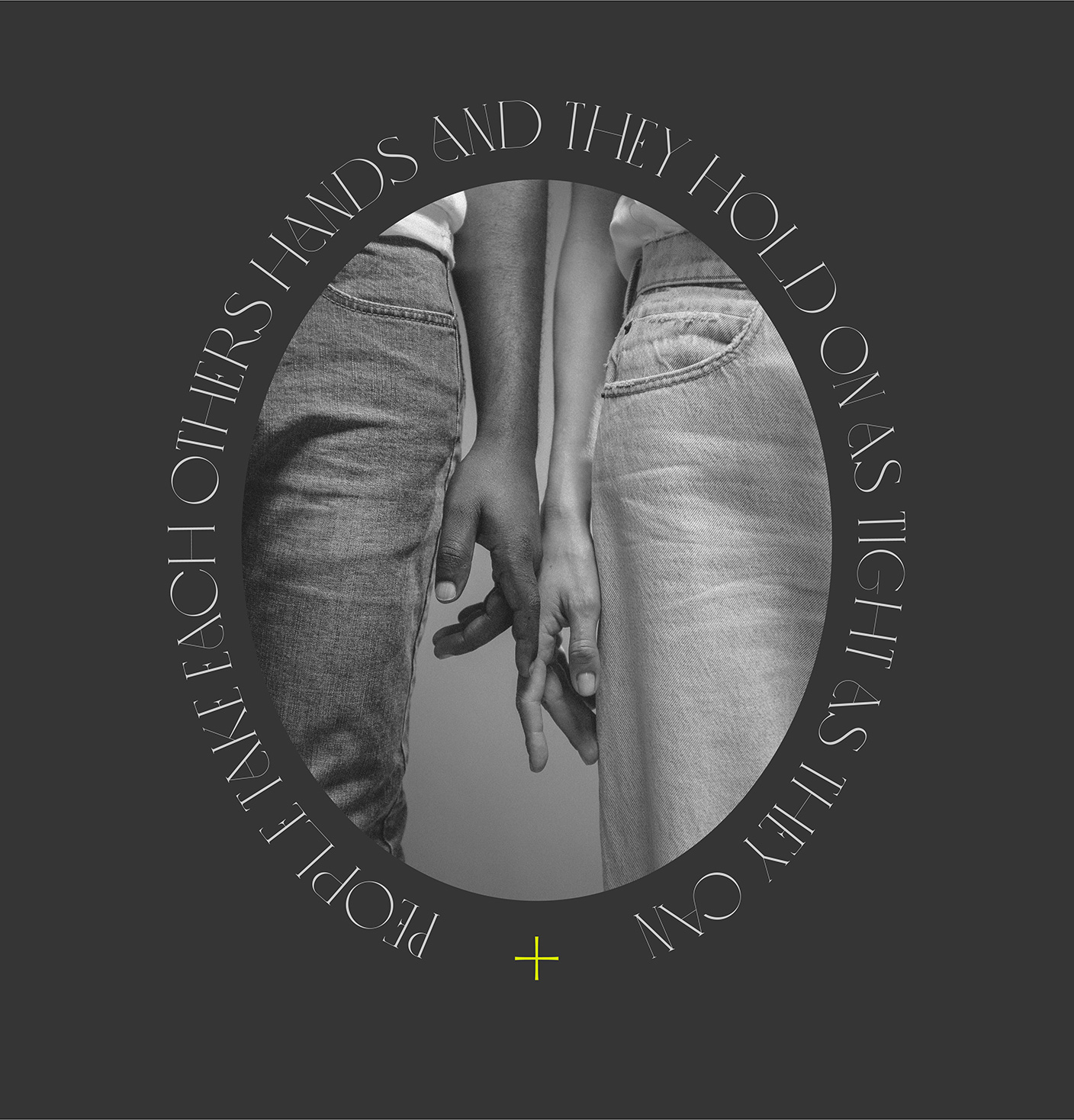 Illustrations based on the referenced books create a consistent, elegant style across the site.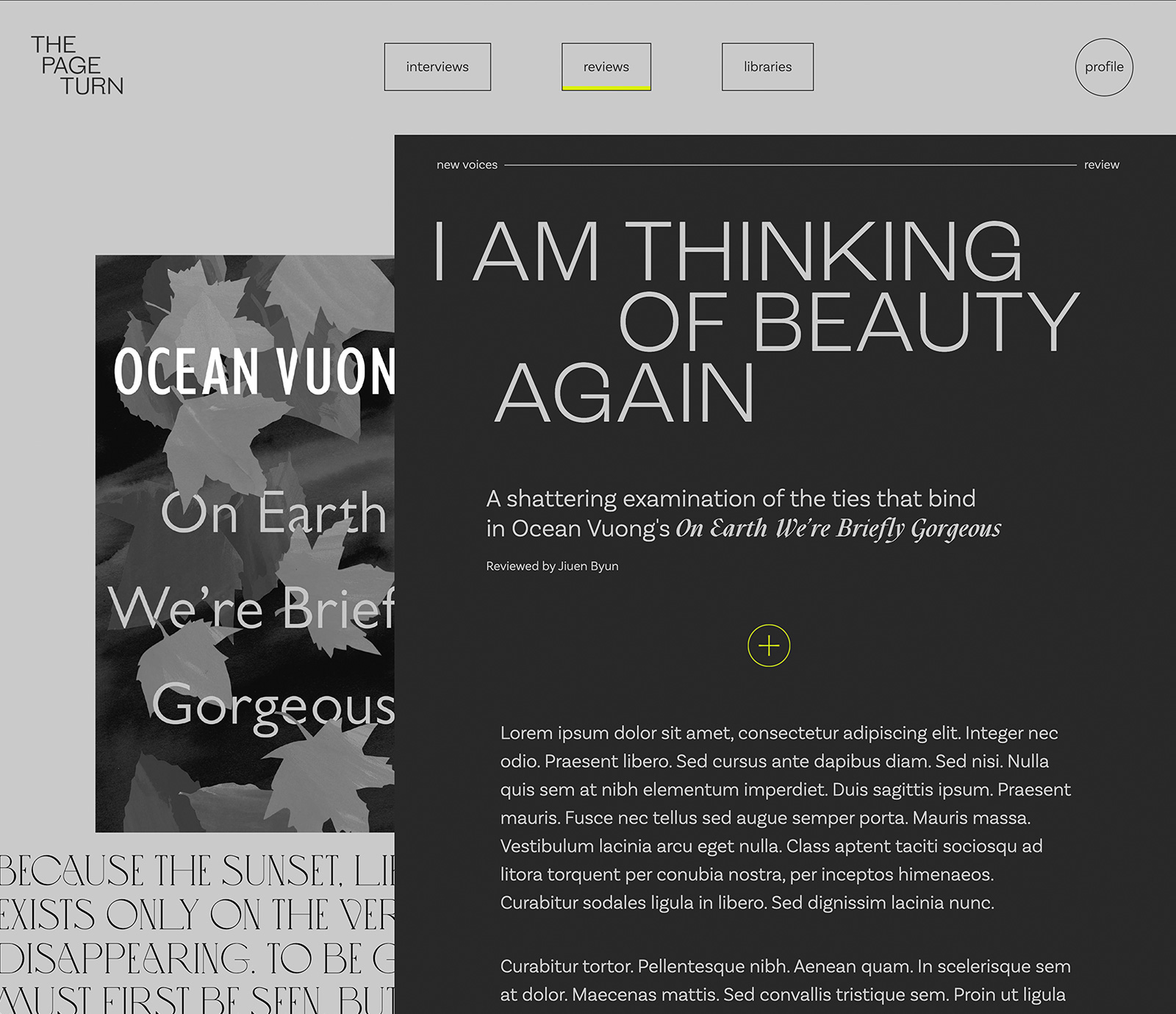 A review of Ocean Vuong's On Earth We're Briefly Gorgeous. If I was the reviewer, I would give it one million stars.
making the digital feel analogue
one
As I shaped the layout of the site, I layered and overlapped elements, which can sometimes change order to move in and out of the way of content. This feeling of layering connects the digital experience, in a subtle way, to the experience of leafing through papers and pages.
The overlapping layout of an interview.
Creating libraries
one
Users can curate and follow libraries — lists of saved books. These can be used to keep track of what they want to read and what they have read, whilst also giving them the ability to link books together and discover new reads through genre and idea-curated lists. Authors and contributors to the site create their own public libraries which users can follow and save.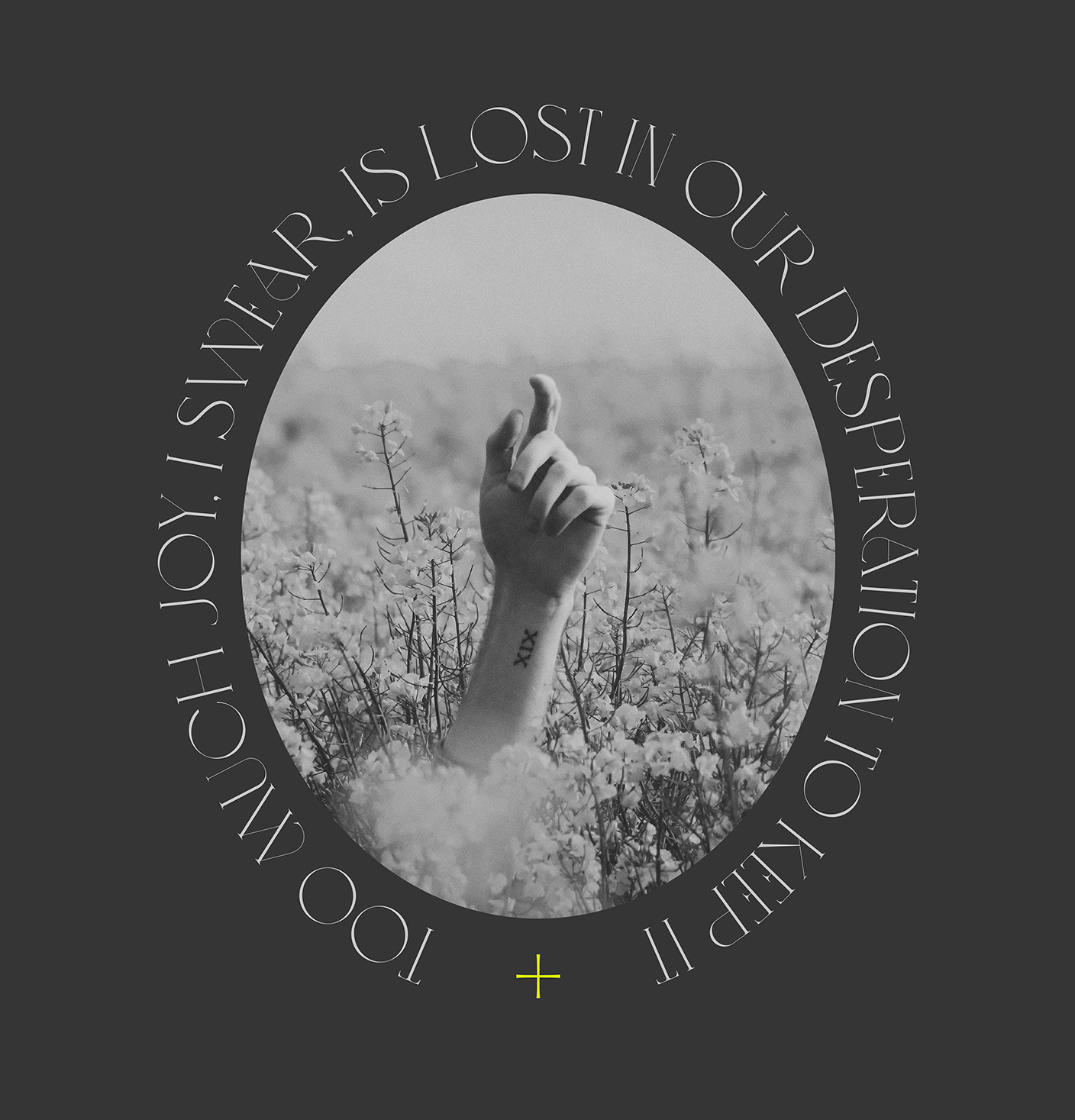 An illustration inspired by On Earth We're Briefly Gorgeous.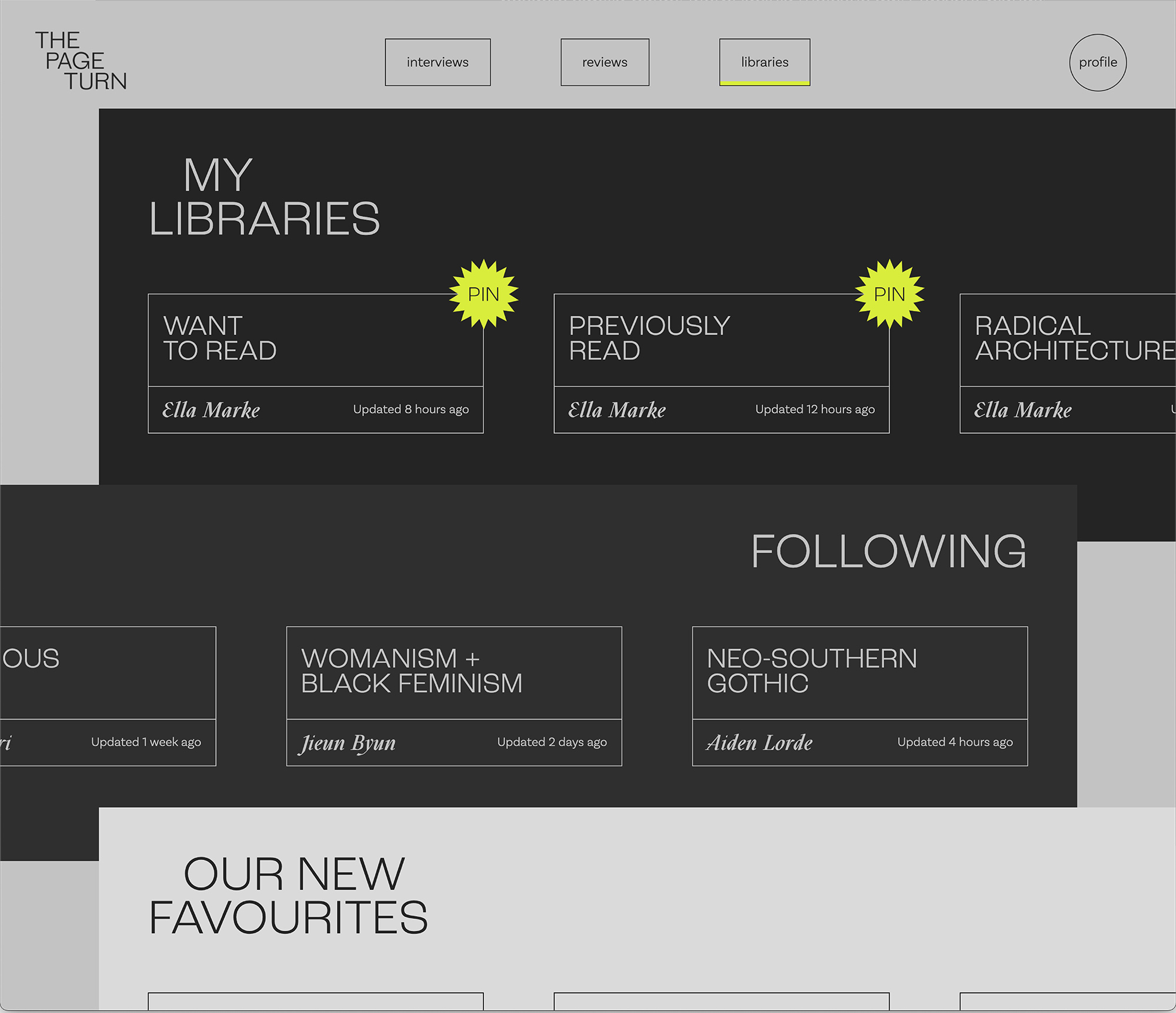 The libraries homepage, broken into My Libraries, Following, new and highlighted libraries and author curated libraries.
The horizontal scroll on the library blocks.
photo credit to:
William J Adams, Maksim Goncharenok, Ketut Subiyanto, RF Studio, Wherbson Rodrigues and Amusan.
Thanks for taking a look at this project!