OKRA.
grab a bowl and tuck in!
| | | |
| --- | --- | --- |
| project type | skills used | key words |
| Independent University Project | Branding / Pattern Creation / Restaurant Asset Design | West African Food / Community / Culture |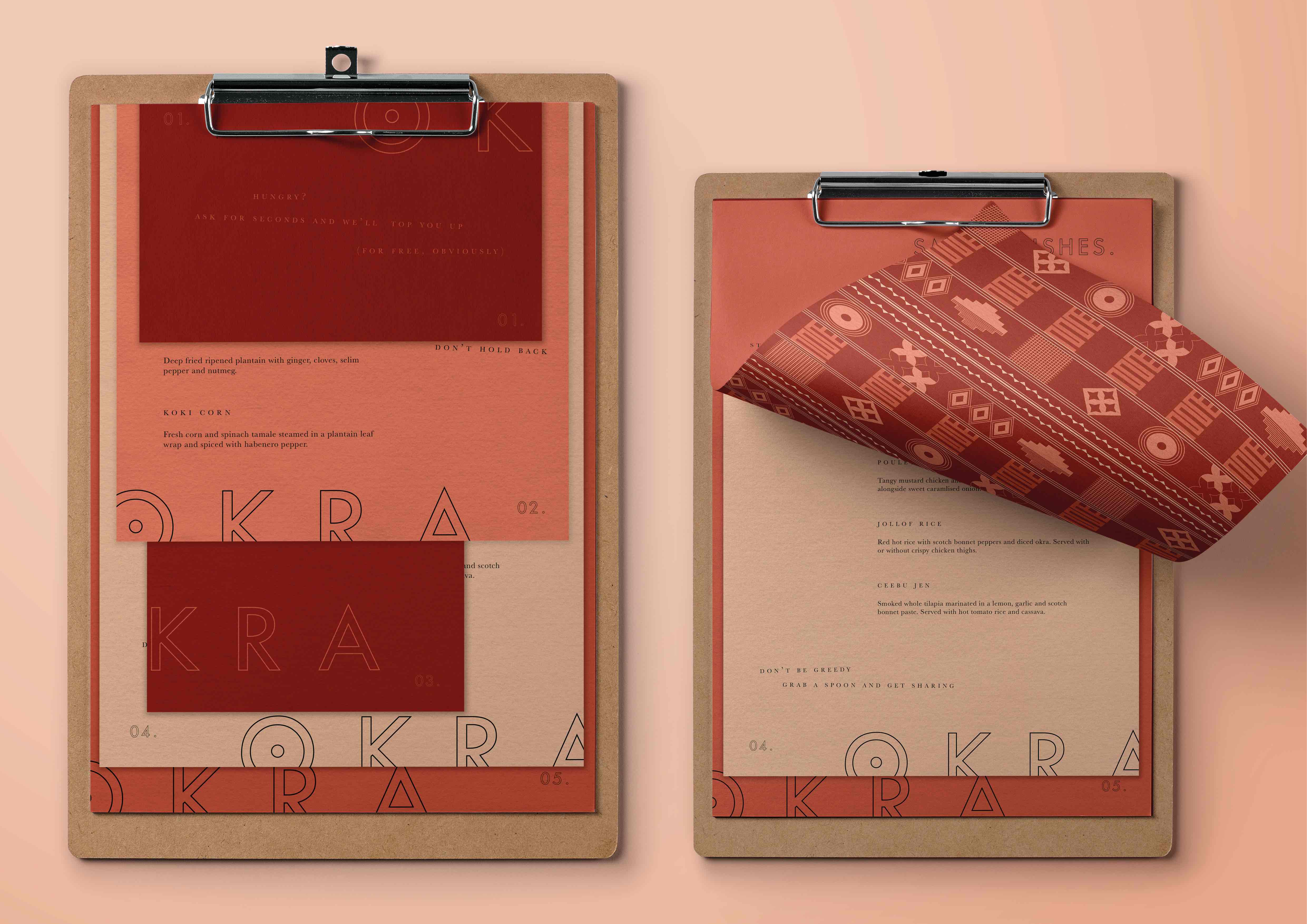 The restaurant menu is split into layers which can be easily swapped out to reflect seasonal changes to the recipes.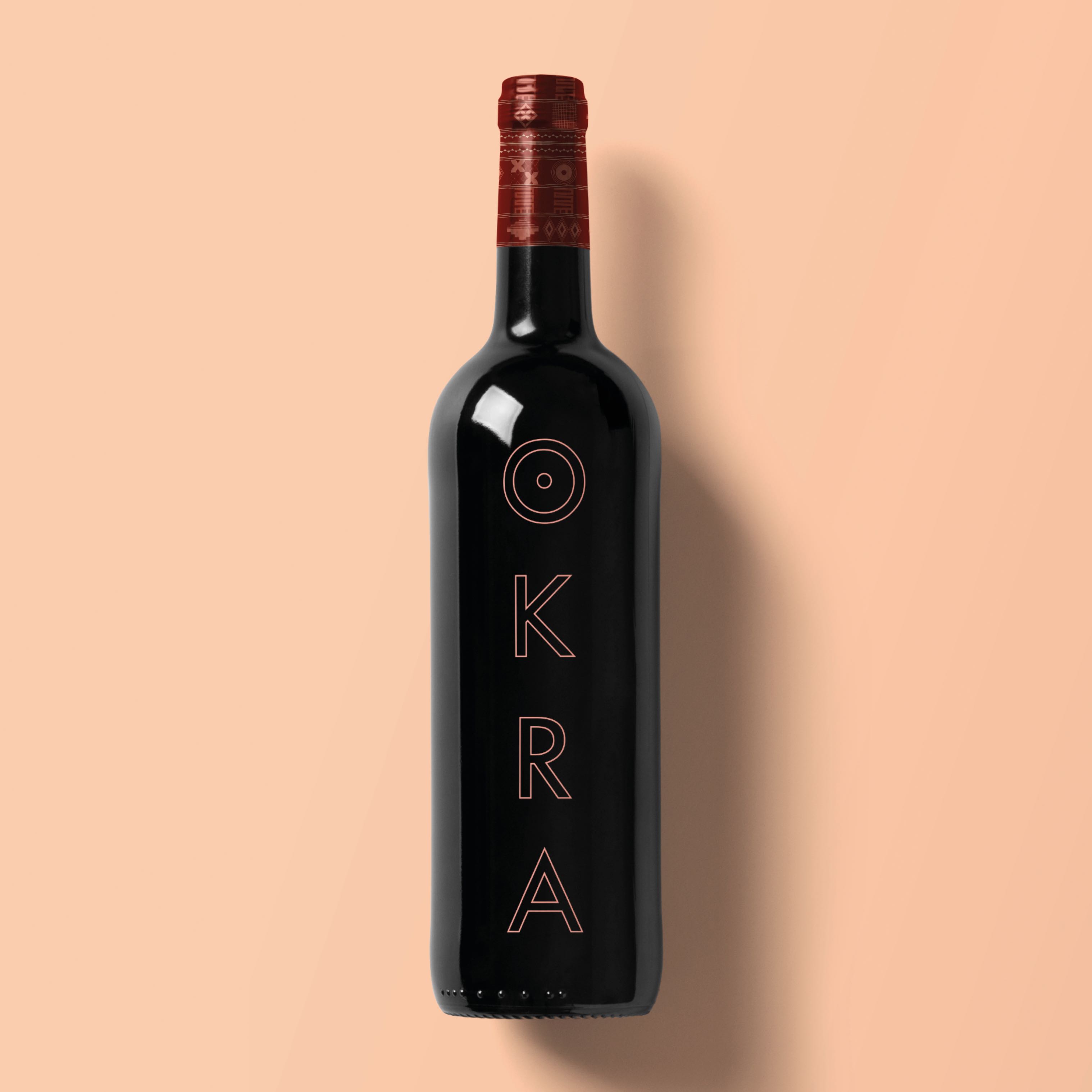 The earthy tones of the brand are inspired by my dad's memories of the landscapes of Sierra Leone, where our family originated from: red and orange, everywhere.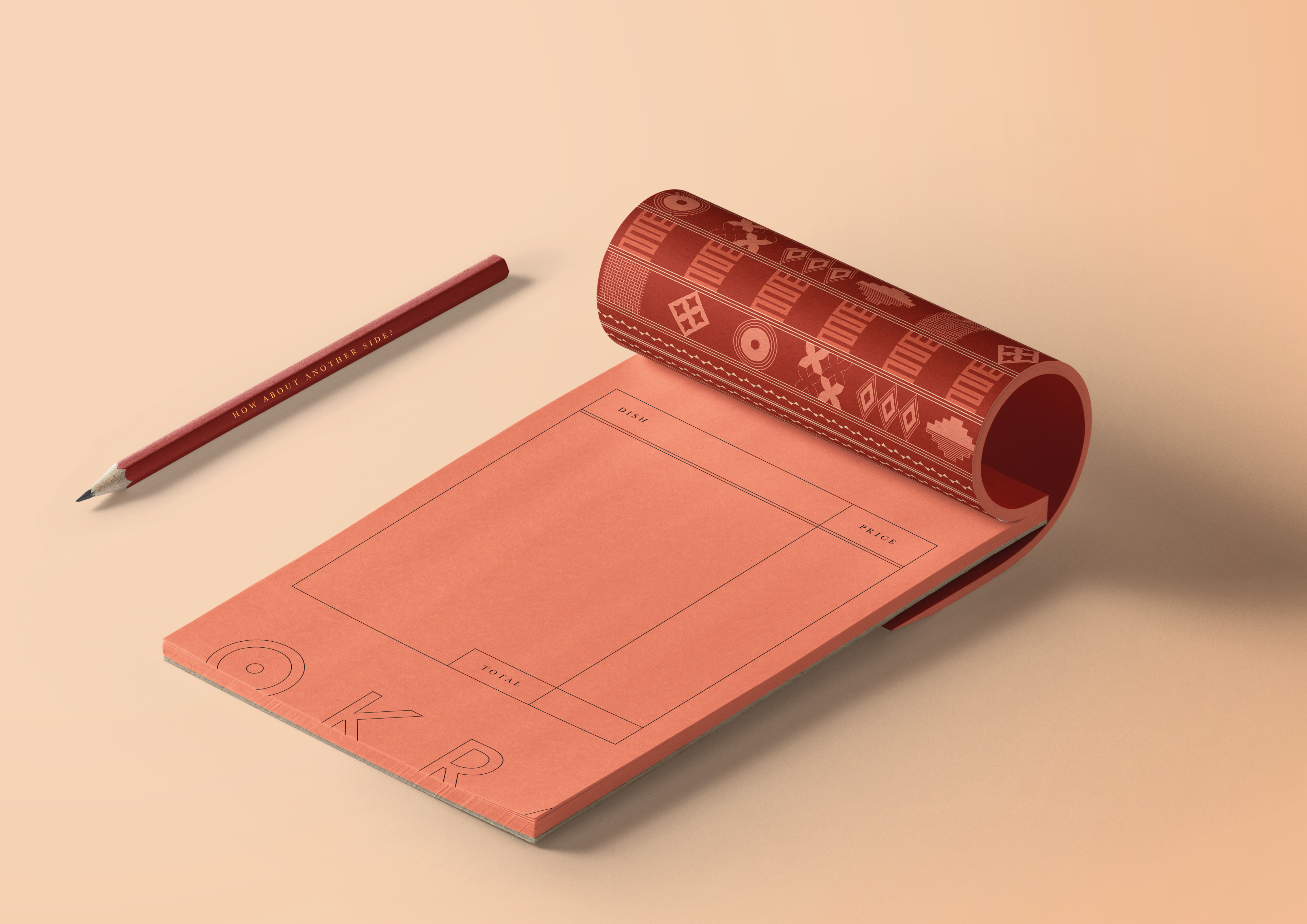 All assets, down to the notebook and pencils staff use to take down orders, feature the same open, warm tone of voice.
get comfortable!
one
OKRA is restaurant concept which places domesticity at the centre of its environment by subverting the principles we have come to expect in the restaurant space: here, the customers sit on long tables, often next to strangers. Dishes are often served in large sharing pots, where customers can ask for complimentary second helpings, whilst free-to-read books line the shelves.
Room for one more
at the table?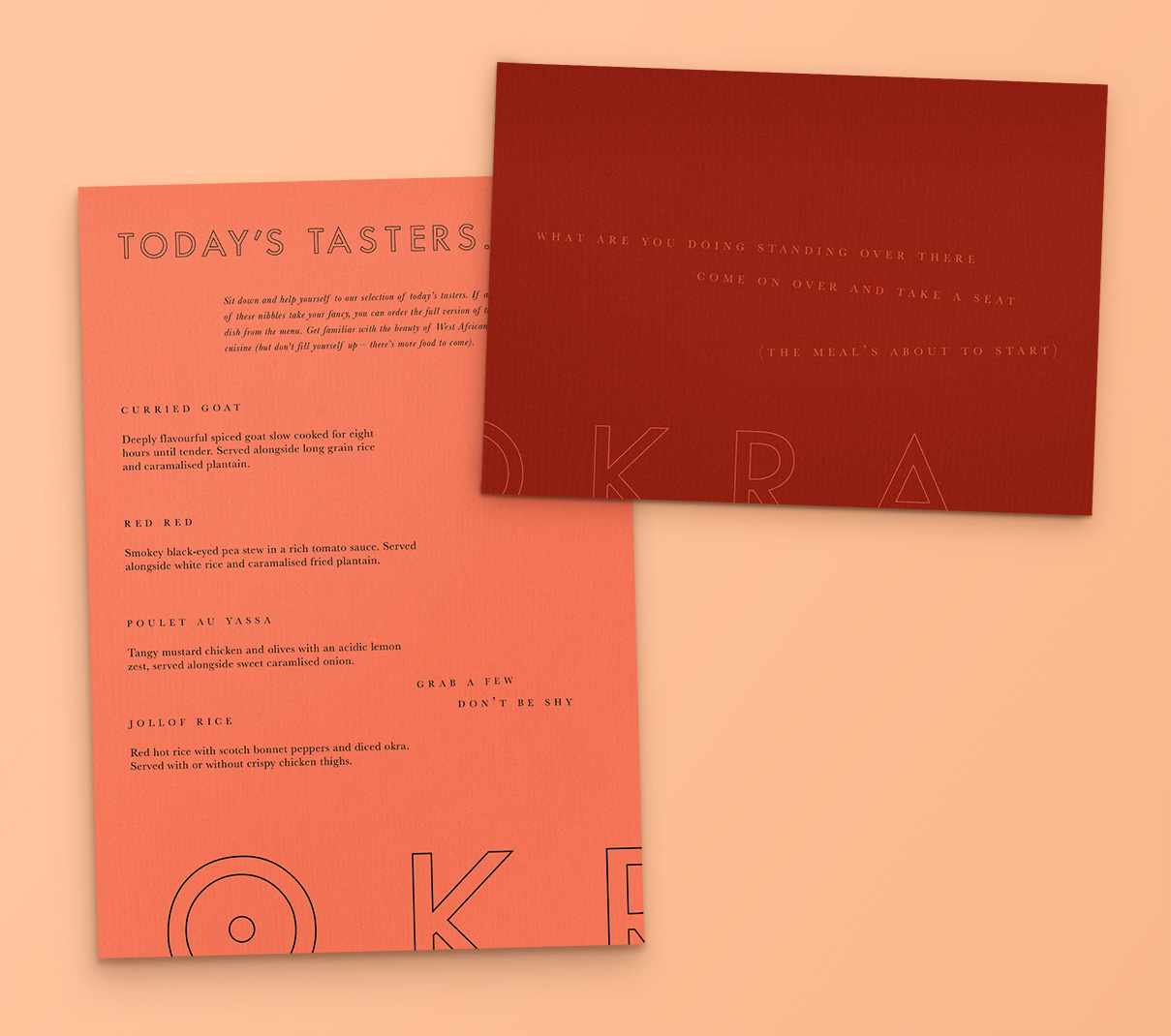 Signage across the restaruant encourages patrons to get stuck in and get sociable.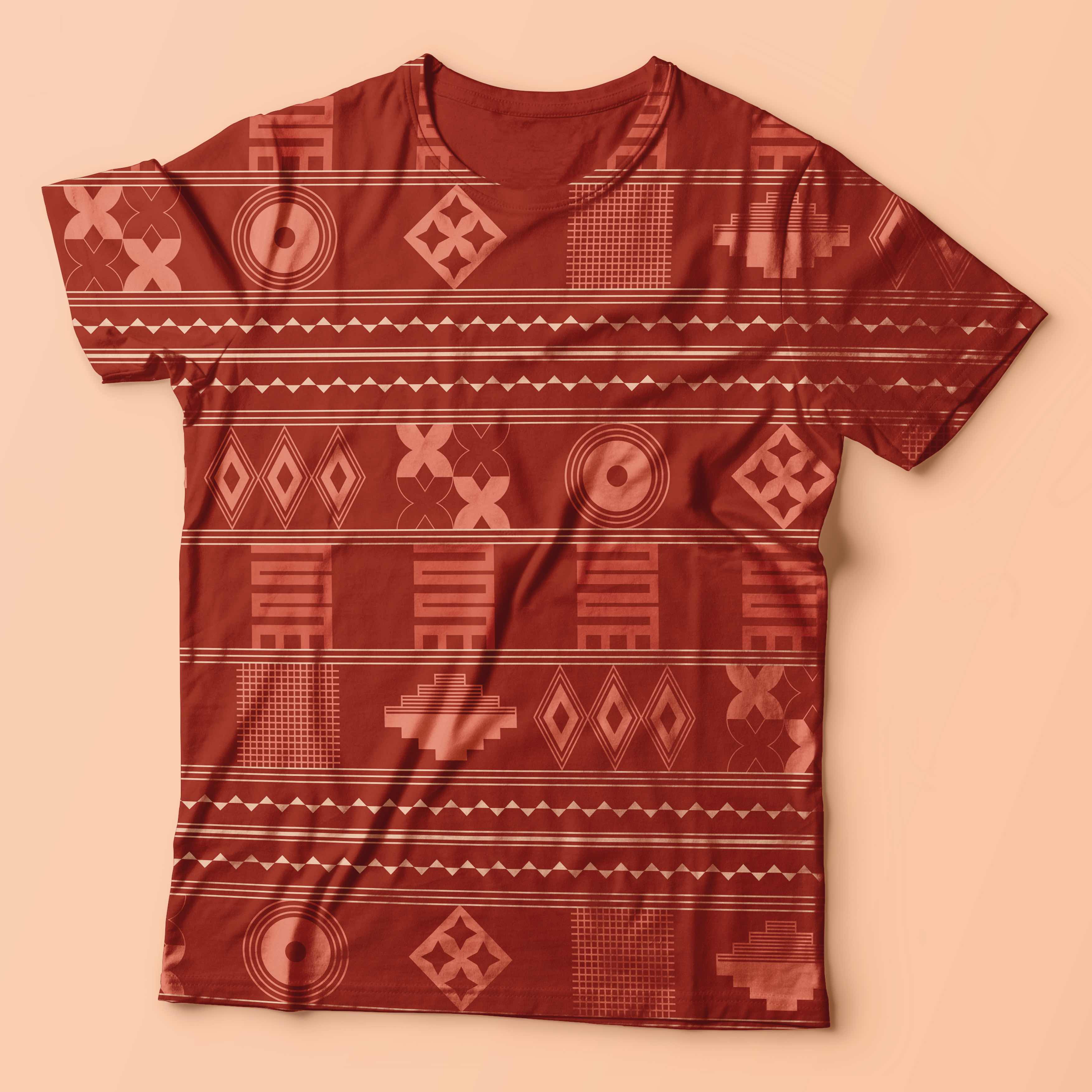 The t-shirts, designed for the staff, are covered in the same andinkra-inspired symbols found across the brand.
symbols and patterns
one
The visuals balance sophistication with a sense of domesticity, transforming the formal dining environment into one which feels relaxed and inherently social. The use of patterning makes particular reference to adinkra symbology, found across West African art: some symbols with meanings linked to togetherness, unity and sociability are lifted directly from ancient motifs, whilst other symbols were newly created in line with this ethos and visual style. Layering of textures, patterns and colours creates a tactile, immersive environment.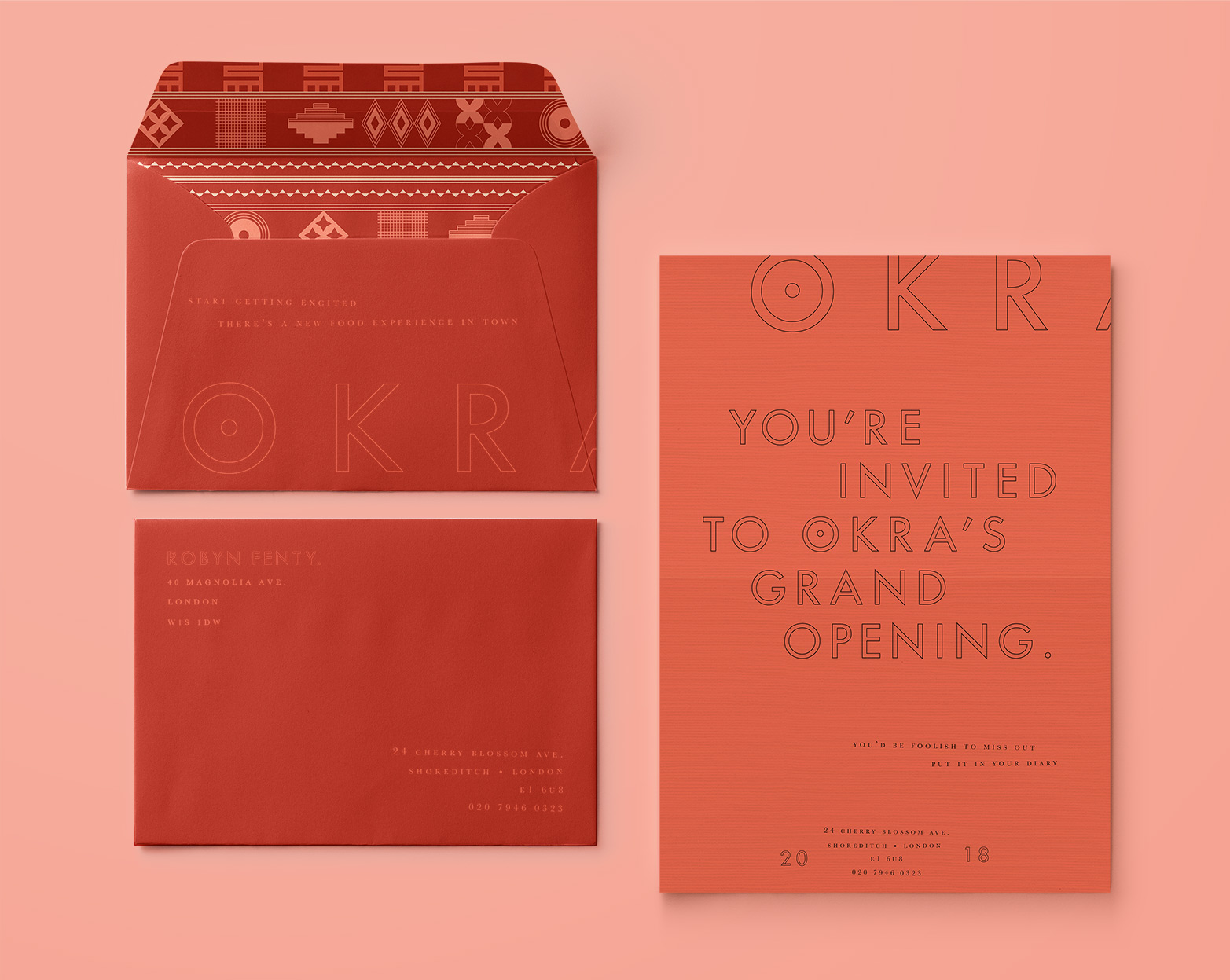 An invitation to the restaurant's grand opening.
Thanks for taking a look at this project!